Ex-Marine Joe Pike is a featured private eye character in suspense novels by Los Angeles-based writer Robert Crais, but he is also a 10-year-old Thoroughbred racehorse who retired in Puerto Rico and has come home, thanks to his original breeder Joanna Reisler and the Caribbean Thoroughbred Aftercare (CTA) program. The CTA is trying to raise $3,000 to offset the costs of bringing the beloved Joe Pike back to the States.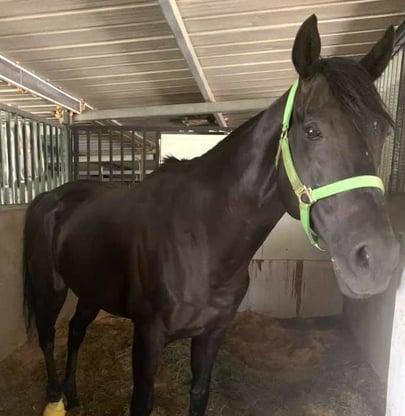 For more than a decade, the Caribbean Thoroughbred Aftercare team has worked diligently to provide a responsible process for Thoroughbreds who have been shipped to the islands for racing to be returned off the racetracks in healthy condition and ready for new careers and homecomings. CTA has received an Eclipse Award of Merit for their work after hurricanes devastated Puerto Rico several years ago and has been accredited by the Thoroughbred Aftercare Alliance.
Through dedicated time and collective efforts, CTA acquired Joe Pike and have brought him stateside. However, the costs associated with getting him home include quarantine, shipping by plane to Miami, and a van ride to Ocala. The total cost is $3,094. This does not include the nonprofit's cost for gelding, current shots, and board.
Read the full story in the Paulick Report here.